Prinect. Driving the Smart Print Shop.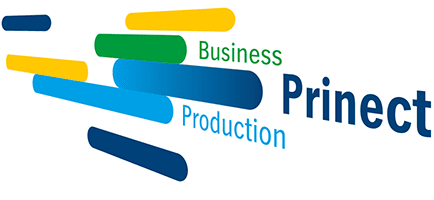 Digitization, with all its potential for automation, represents a huge opportunity for the print industry. And the Prinect workflow gives print shops more scope than ever to play an active role in their own digital transformation. Once management, prepress, press and postpress operations are fully integrated, many processes can run automatically. Online portals can even automate the time-intensive processes associated with customer interactions. Based in the cloud, Prinect's state-of-the-art analytics, monitoring and benchmarking tools make it easy to keep track of these newly automated operations. They provide valuable tips for optimizing settings, and support continuous improvement. For print shops, Prinect is the smart way to become even more successful.
Push to Stop embodies smart print production, featuring connected processes and intelligent machines that organize and process print jobs on their own. With full, end-to-end autonomy – operators only intervene if absolutely necessary. Enhancing the overall effectiveness of the machine pool and making it possible to near-double net productivity. The foundation of this production philosophy? Prinect. Because Prinect supplies the presses with the data they need.
Prinect offers you a highly versatile workflow with granular customization. A super-flexible workflow for offset and digital print, for companies large and small and suitable for commercial, packaging and label printing. A high-performance workflow for achieving top quality, maximizing efficiency – and gaining a decisive edge over your competition.